H.W. Eckhardt Corporation | Engineered Fasteners
H.W. Eckhardt Corporation was founded by Howard Eckhardt in 1974 and continues to be family owned and operated. H.W. Eckhardt carved its niche by providing solutions to our customers' most difficult fastening and connecting applications. Altogether, our sales staff has over 250 years of fastener engineering experience. Utilizing this experience together with the production capabilities of the manufacturers we represent, H.W.E. has the resources to resolve your most challenging design specifications.

We are highly regarded as one of the original ARaymond Tinnerman authorized-stocking Master Distributors. In 1984, we established ourselves as a premier distributor of Heyco Products. In the following years, H.W.E. expanded to include other prominent manufacturers such as AVK Industrial Products and The Oetiker Group. Since then, we have continued to broaden our product lines with the additions of Device Technologies, POP, Norma Group, PSM International, Sherex Fastening Solutions, and many others.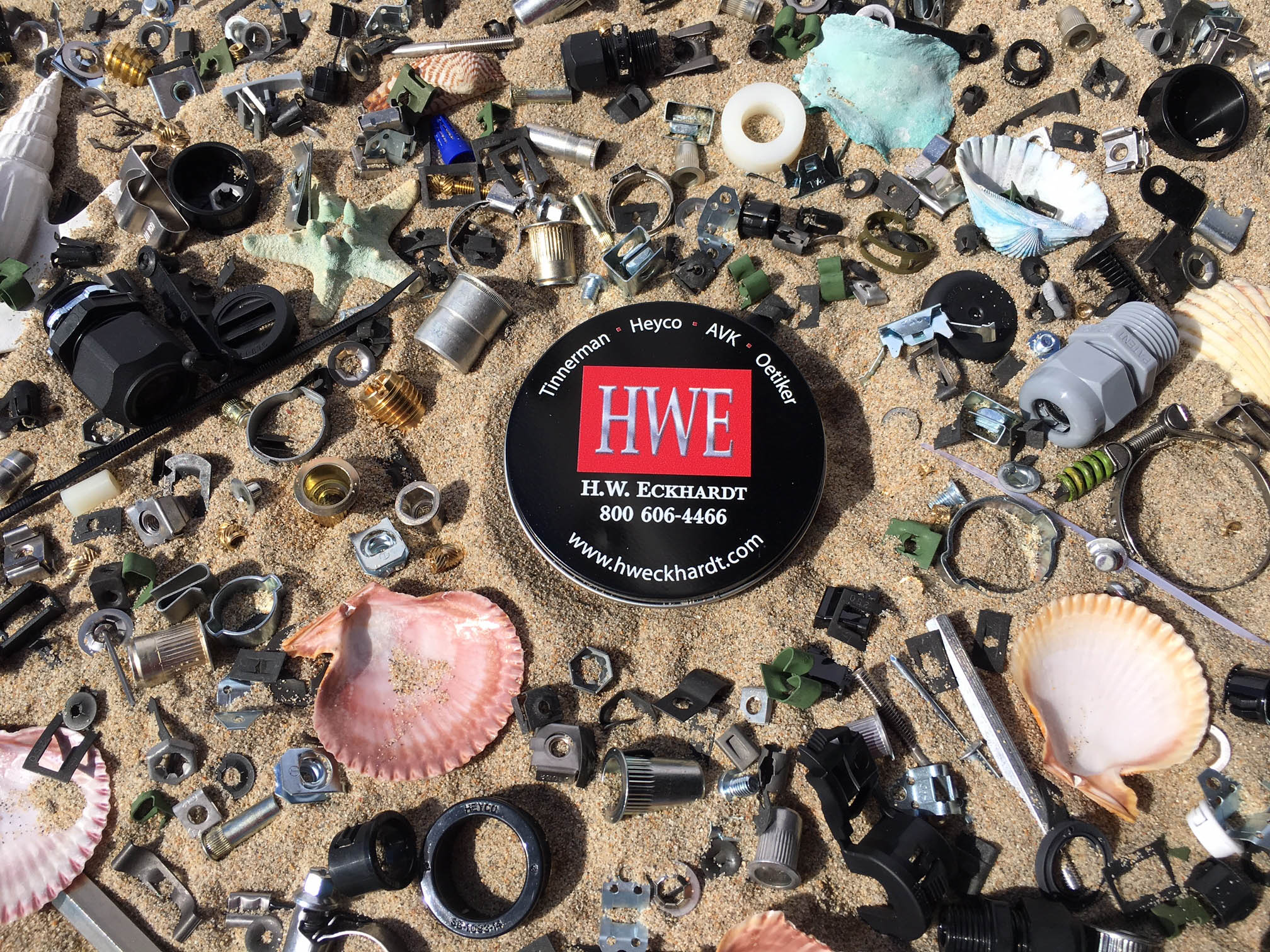 H.W. Eckhardt Corporation has been supplying state-of-the-art engineered fasteners to industry-leading manufacturers and distributors for more than 45 years. H.W. Eckhardt is your full line Master Distributor of clamps, engineered fasteners, threaded inserts, electrical components, standards, and specials. With our vast inventory and years of experience in sourcing fasteners, we can provide you exactly what you need in a moment's notice. Let our knowledgeable sales engineers, together with our skilled sales staff, help solve your fastening requirements. After 45 years, our message remains the same: Trust Experience.